Residential Renovation Services
Carmana Home Improvements is a full service company with years of combined experience in the construction industry. Specializing in residential renovations, our goal is to provide superior service for our satisfied customers.
Considering a whole house renovation for your home or condominium? Or, just looking for an update to your existing interior? Carmana Home Improvements offers a superlative design/build/renovation process to help you create your new space. We will guide you through every step of your renovation. Talk to us about your interior renovation plans. >>MORE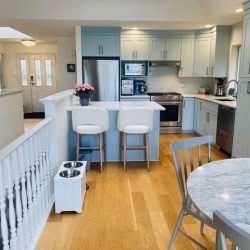 Create a kitchen where friends and family gather to create lifetime memories. Upgrade your layout, cabinets, countertops, and appliances for greater ease and an ergonomic food preparation and storage experience. >>MORE
Bathroom renovations will add beauty to your home. We are here to help you create or redesign your bathroom to fit your lifestyle and needs. >>MORE
Laundry Room
We will create a functional laundry room that works efficiently with storage that maximizes usable space.
Design & Consulting
We will work with you to design your space. We will source out materials, products, tiles, paint, and accessories.
Electrical, Plumbing & Gas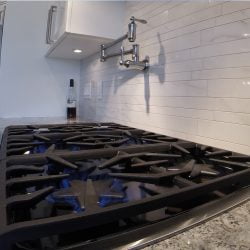 As a full service home improvement company, our qualified technicians are able to provide professional services in the areas of electrical, plumbing and gas to comply with building codes and maintain safety and quality assurance throughout the building process.
Theatre & Media Rooms
With a trend of at home entertainment and an influx of work-at-home professionals, you may want to create a space to match your desires. Whether its for work or play, we can help you develop a custom space that brings comfort, practicality and enjoyment to your home.
Let us create an outdoor oasis for you to enjoy. Dreaming of an outdoor kitchen or cozy fireplace we can make it happen. >>MORE   
Home Security & Automation
With the advancement of smart technology there are many ways to update and improve your life. Control your lights, blinds, thermostat, shower, and major appliances all from your phone.