Design & Consulting Services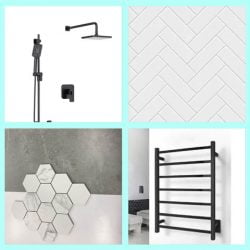 Carmana Home Improvement's team of designers take pride in transforming your space into something extraordinary. Our team appreciates the art of collaboration – working with your vision, understanding your lifestyle and habits,  and pairing this with our expertise – in developing a customized plan that brings your ideal space to life. Our team takes pride in bringing you joy and satisfaction. We know you'll be impressed with the process and the outcome.
Our sourcing experts work with your budget to find the best quality materials and products, ensuring the beauty and long-lasting comfort of your space. We regularly work with a large network of manufacturers and suppliers, allowing us to purchase quality materials at affordable prices, saving you time and money. Whether you need to source quality cabinetry, beautiful lighting, elegant backsplash tiles or luxurious paint, we're there to help. We know how stressful and time-consuming sourcing materials can be. We'll help you narrow your decisions down to only a few of the very best. It will be quick and painless and then the magic can begin!
When it comes to an eye for detail and a passion for creating functional feel-good spaces, you'll find our designers among the very best. Whatever you are seeking, our team is up on the latest trends and long-lasting classics. Our consultants will develop a concept that meets your needs and preferences. From the first conversation, to design, to build, you'll find our process seamless and stress-free. Working with our friendly, helpful and reliable staff will make the entire experience enjoyable. 
Whether you're planning to renovate one room or your entire home, we will thoughtfully guide you through our process. Your unique project requires tailored consultation and we provide expert guidance at every step. Our consultants stay current on the latest design trends and techniques, as well as new materials and products in the marketplace. You can be sure your home space design will be both timeless and current, creating a space that will feel wonderful for years to come.
Get ready to experience an inspiring, easy, stress-free renovation. Our dedicated team is looking forward to transforming your vision into a reality. From developing a personalized design plan, to helping you select beautiful, quality materials, we are committed to delivering an outstanding process and final product. Join the many satisfied homeowners who speak highly of our consultation and design services. We're keen to get started on your project, creating a home that reflects your unique style and enhances your life. Reach out to us and let's get started!